About Pam Gates
Pam Gates has a Masters Degree in Violin Performance from USC. She has recorded on hundreds of motion picture scores and on live teleivision including the Academy Awards, Golden Globes, Emmys, Grammys, "American Idol," and "The Tonight Show," as seen with Cee Lo Green below.



Pam also performs at private parties, events, and high-profile celebrity weddings -- including this onscreen performance at Joanie and Chachi's wedding in the famous final episode of "Happy Days."





Pam performed regularly on the hit show American Idol. This is one of her performance at American Idol Season Finale in 2014.


Can't Help Falling In Love from Lenny Wee on Vimeo.
Repertoire
Pam can perform any style of music you desire, from traditional classical to rock & pop arrangements.
Contact
Call (310) 246-0833 or for a consultation.
br>
br>
br>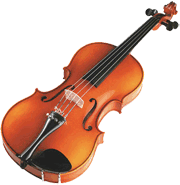 br>
br>
br>
br>
br>
br>